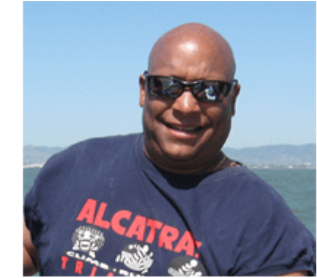 Captain Don Franklin ('Sole-Man') has been fishing for 41 years and has been captain of Sole-Man Sportfishing for the last 14 years. Captain Don, operates, one of the finest, best equipped Fishing Charter Boats in Fisherman's Wharf, San Francisco. When fishing with Sole-Man you will be able to experience some of the finest Salmon, Halibut, Rock Fish, Sturgeon, and Shark fishing anywhere! Captain Don has many years of local fishing experience, and knows the Bay and Ocean like the back of his hand. Get ready to catch a trophy fish with Captain Don "The Sole-Man" Franklin. If you have children, they will be in good hands with Captain Don and be able to enjoy the trip along with you! Captain Don is great with kids and will teach them to fish! Sole-Man Sportfishing caters to all ages, and all levels of expertise, from the novice angler to the experienced angler, young to old, everyone can have a great time fishing with Captain Don.
Power:
Cummins 6 BT Turbo Diesel
Electronics:
2 Furuno High Def ~ FishFinder/Sonars ~ 36 Mile Furuno HD Radar ~ Chart Plotter ~ Furuno 7000 GPS 3 VHF Standard Horizon DSC Radios ~ SiTex, SP80 Auto Pilot ~ Fujinon Image Stabilized Optics, New Spot lights.
Fishing Gear:
All fishing gear is included. We carry a variety of gear, from light to heavy, depending on your skill level, we have the right gear for you. Cousins Rods, Alan Tani Reels
Terminal Gear:
We use top quality hooks, leaders, swivels, all custom rigged for fishing in this area.
Amenities:
Full private bathroom. Heated cabin. Onboard Grill capable of sizzling up tasty food. Comfortable fishing deck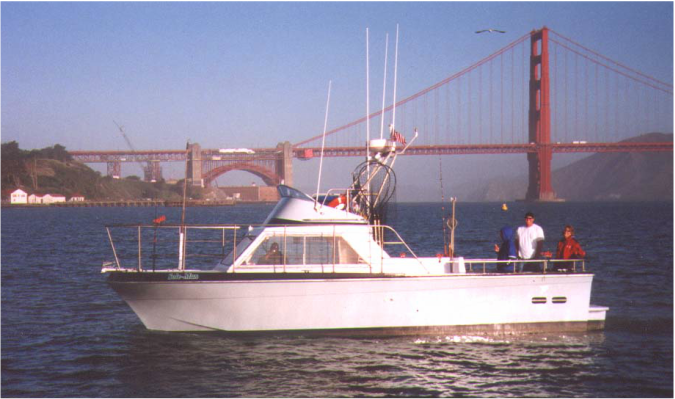 The Sole-Man is a 32′ Uniflite boat, with a very comfortable fishing deck and a heated cabin for those colder mornings. Uniflite's are noted for their smooth ride and their rugged reliability. The Sole-Man is professionally maintained, licensed, and inspected by the US Coast Guard. The Fishing gear and electronics is some of the finest available for the kind of fishing we do around here. We keep this boat and its gear, in a state of absolute readiness, so our customers, will have the maximum opportunity to bring in a fantastic game fish.
You will find the experience on the Sole-Man, a very friendly, service oriented one. We do our absolute best to assure the comfort and safety of each customer, and to be sure to give the very finest guided charter fishing experience in San Francisco. When we pull into the slip with your catch, we can process your fish to your specifications. From fine fillets which you can take to a local restaurant that will cook your catch to order, all the way to providing fish smoking service for you, and shipping it back to you at home. Your entire experience on the water, and afterwards has to be the best, because that is what we want to give you, our very best!